Welcome to StarLightBreeze.com, a place to relax, calm down and unwind from all everyday stress. At StarLight Breeze, you will find a wide range of professionally recorded and soothing guided meditation audio lectures for all situations. Whether you are looking to improve your creativity, get a good night's sleep or simply relax from a busy day or find a new partner and attract wealth in your life and achieve career success, there is a meditation for you. Simply find your meditation, check out and your download your meditation audio files in popular audio files and watch the magic happen. Then simply listen to your meditation audio lectures whenever you wish. At StarLightBreeze, our aim is to help individuals to lead mentally and physically fulfilling and improved lives through the power of meditation. We also run a blog where we regularly offer free recipes and cookbooks, fitness and exercise videos and even free meditation lectures. Our health and well-being blog is run by a diverse group of individuals who share a common passion to help others to lead healthier and more quality lives.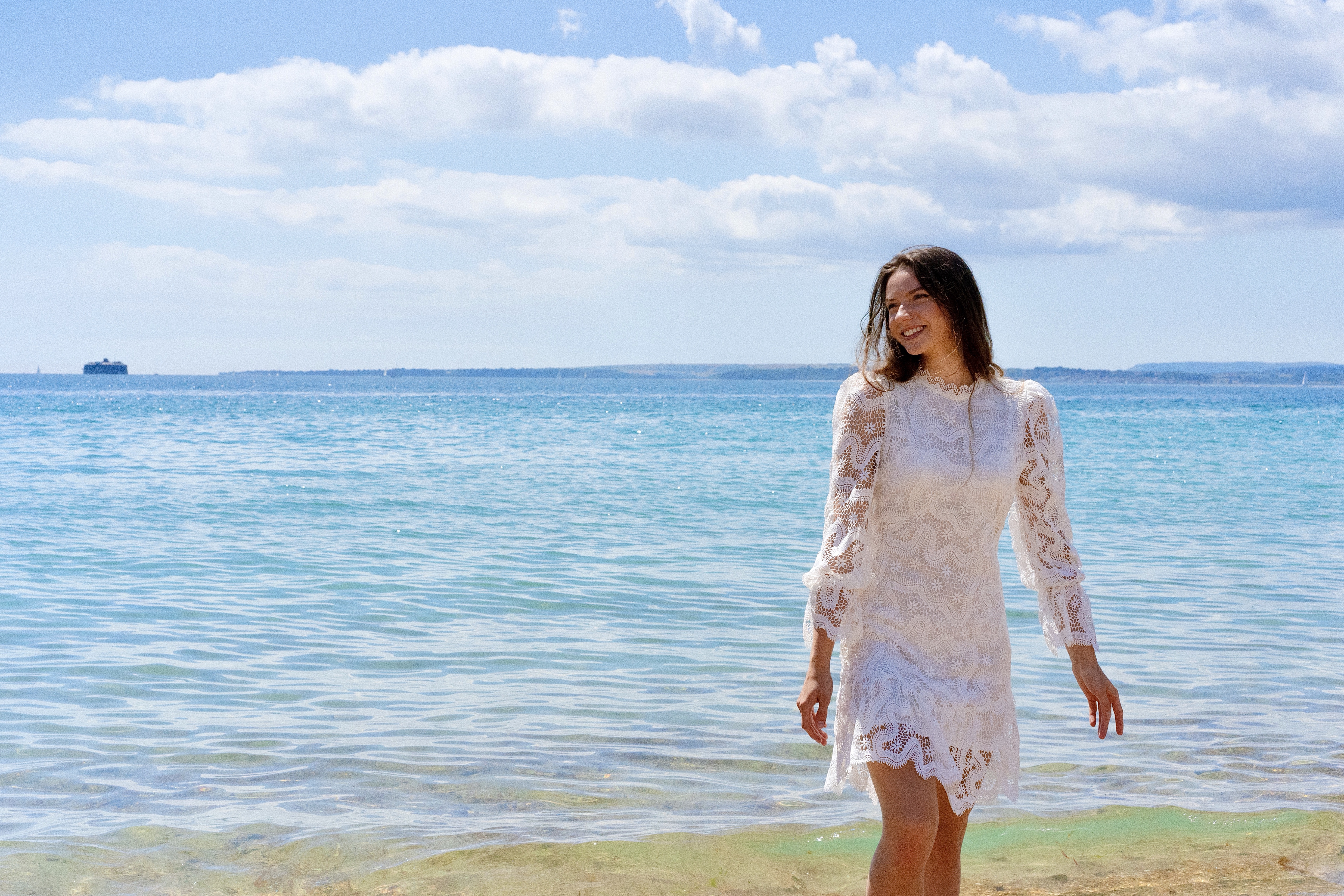 Hi, I'm Greta! Lovely to meet you. I am a musician, composer, writer, and voiceover artist.  I am also a full-time daydreamer! My mind is constantly thinking about creating something new. Whether it's writing songs, painting, sculpting, narrating children's stories, or developing and composing meditation and mindfulness content for different platforms, and even mobile apps. I also appreciate all the small things that life has to offer us such as baking, swimming in the ocean, walking in nature, reading a good book, and spending time with loved ones. I'm simply a soul who yearns to dance in the rain, rather than wait for the storm to pass!
My meditation journey started when I wholeheartedly fell involve with practicing yoga three years ago, although it has always been present in my life. Remembering myself as a child staying at my grandparents' house, my grandmother would practice yoga every morning. She had a thick book about yoga and meditation, and I would flick through the pages, curiously observing each picture of all the different poses whilst my grandmother would lay in Savasana pose, kindly encouraging for silence if I began to ask too many questions. Now I understand! Yoga and meditation have allowed me to grow and transform not only my body but my thoughts and habits in ways that I did not think possible. During this time, I began to explore a wide array of therapeutic sessions ranging from Tibetan healing bowls, aromatherapy, breath-work, and crystal meditations. Soon after, I decided to open up my own platform focused on meditation and mindfulness for others to join along with me to simply slow down their mind. I strongly believe pure happiness is achieved when you stop waiting for life to begin and start making the most of the moment you are in. Taking one day at a time.